Summer is Fading, But Your Ketubah Won't!
About a month ago, fall officially started (Sept. 23 for those of you who loyally follow the equinox!), which means the end of so many things beach: sun, sand, boardwalk, and fish fresh from the boat! Of course autumn has all sorts of perks: change leaves and cool crisp days. My sister couldn't live without her sweater!
For the rest of us, the end of summer is more than just time to pack away the flip flops—it's the end of wedding season! Especially for young couples who have the perfect beach wedding or maybe even got engaged on a sandy shore surrounded by sun family, and friends.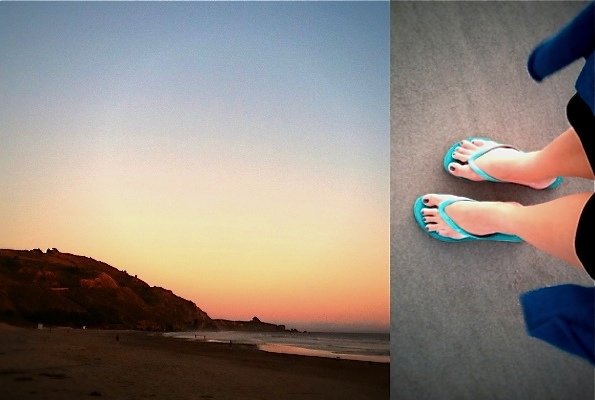 There are lots of us who working in the exciting field of being creative, excited, and drop-everything-for-our-clients, including the Elizabeth over at Lowe House Creative. When I saw this gorgeous photo which captures everything about the close of summer, I couldn't resist. There are more than a few members of our collective who refuse to stop wearing flip-flops, even when their toes are freezing off! We just don't want summer to end… can you blame us?
Yet whether we want them to or not, when summertime memories fade to the cooler days of Fall, we at Team Ketubah understand wanting to hold on to summer forever! And when the wedding is over, there isn't too much left behind in a wake of party destruction. Cue the This Is Not a Ketubah Scene! Our beautiful Commissioned Ketubot can capture your favorite beach scene, and even your silhouettes!
From creating exciting modern Ketubahs designs inspired by modern masters or working 100% with couples on a unique ketubah, our team of Jewish artists work together to make sure everything is perfect, from the text to the perfect brilliantly bold colors which will hang in your family home for decades to come! And with our awesome material options, the design will never fade!
Jacob
Team Ketubah